Incident management for the citizenry
Citizen incidents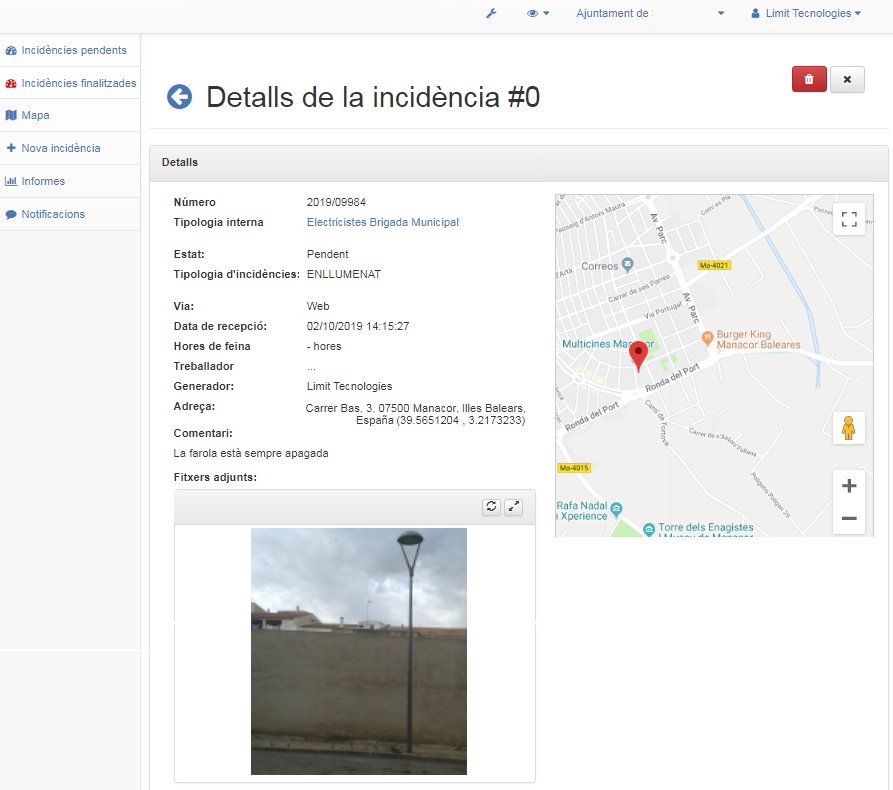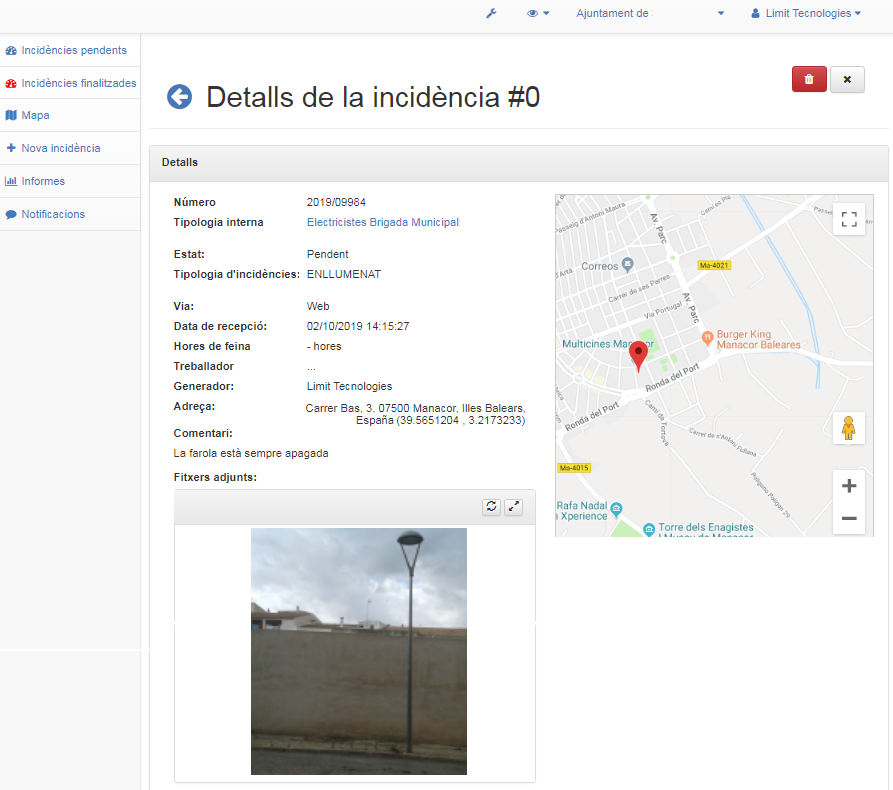 This application provides a communications channel between the municipal government and its different departments, partner entities and citizens, in such a way that it centralises and manages information on all the incidents affecting the services or the entities in it, from the contracting company and the Town/City Council to the citizens themselves. It allows for the creation, monitoring and logging of incidents, as well as the generation of reports.
Incidents can be entered from the web portal or from the apps for smartphones and tablets, while also providing a direct communications channel with citizens through internal messages. In addition, they can be automatically or manually geolocated and may include images. Incidents are generated in real time, and once they have been logged, they reach the recipient who has to handle them, with additional alerts via e-mail. It also allows for the automatic sending of e-mails.
The application enables the creation of different departments and/or entities, customised for different types and categories, for internal or external users (citizens), and also the generation of reports for their statistical monitoring.
Incidents can be generated from different sources, such as:
– Citizens, whether through the website, the app or by calling the Town/City Council and the Citizens Office logs it to the module via the website.
– Users of the different departments of the Town/City Council.
– Users of the different external entities providing the Town/City Council with a certain service.
– Any of the physical devices deployed, such as vehicle incidents that arise as a result of door-to-door collection, or those involving the collection of bins.
On the other hand, the application allows for the management and monitoring of incidents, making it possible to forward tasks arising from an incident to the department or partner entity that has to perform them, their status and the final information regarding their resolution and closure to the people in charge and the citizens themselves. This set of functionalities turns it into a tool to manage tasks and communications between parties, and not just a notification tool.