eCommerce
Your eCommerce store open 24/7 with no geographical limits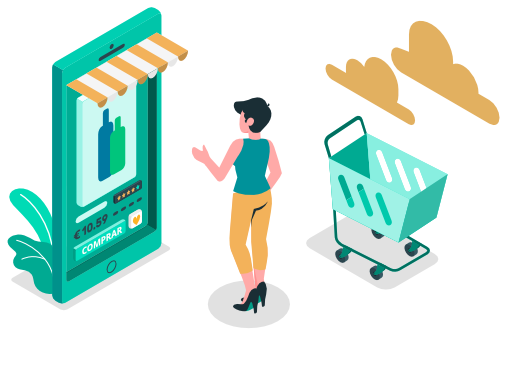 eCommerce solution
Our eCommerce platform opens a gateway through the Internet for the sale, distribution and supply of your company's products, significantly increasing the number of potential customers.
This tool has all the functionalities necessary to work independently—inventory management, stock control, publishing, order management, etc.—, but it is also ready for integration into the management application or ERP used by each company, so the information transfers between both applications can be done automatically and in real time.
Integration with our Cecogest ERP.

Possibility of integration with your management software.

Customisable with your company's image.

Integration into payment platforms.

PRODUCT, STOCK AND ORDER MANAGEMENT

INTEGRATION WITH PAYMENT GATEWAYS

COMMUNICATION WITH ERP SOFTWARE
Call us at 971 84 45 53, or send us a WhatsApp message to 610 385 270 and request a demo.
+50
IMPLEMENTATIONS
More than 50 implementations in companies across multiple sectors
J2EE
JAVA TECHNOLOGY
Portable across platforms with absolute security and scalability
CLOUD
WEB APPLICATION
Allows for immediate deployment and access from anywhere