Cecogest ERP
Comprehensive ERP management system for businesses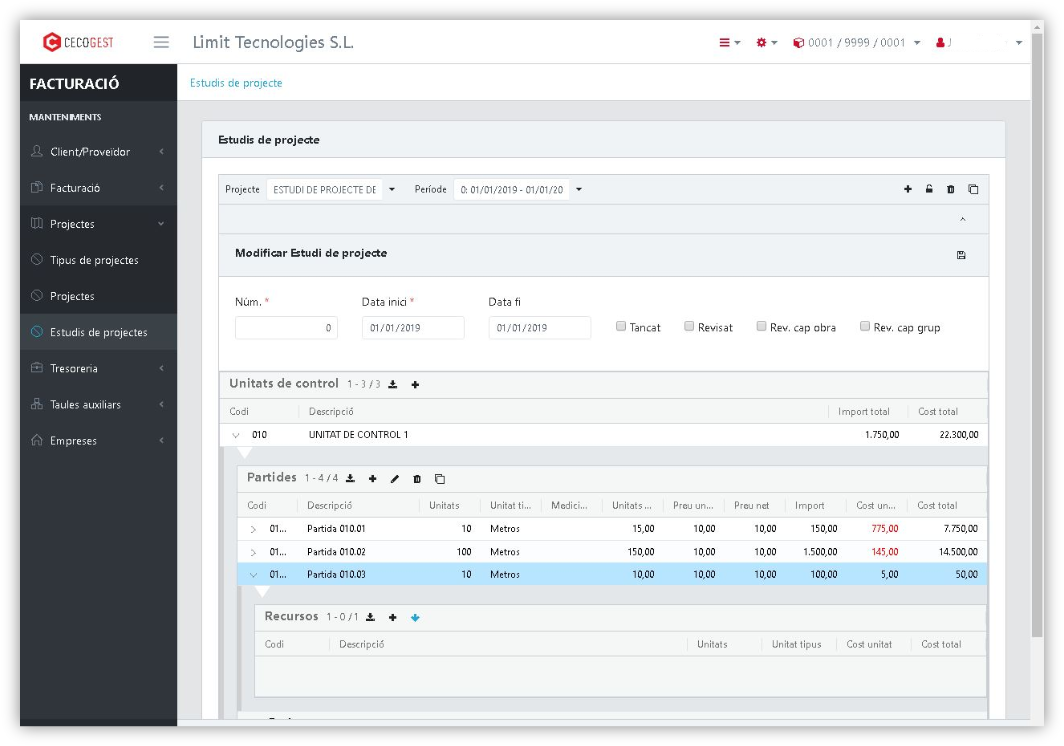 Our ERP allows for the comprehensive management of billing, accounting, management of projects human resources and machinery resources, as it has been implemented in numerous companies across different sectors where its reliability and robustness have been demonstrated.
SaaS mode or self managed.

Integration with Government services.

Integration with smart terminals and geolocation systems.

Integration of identification systems (biometrics, RFID systems, mobile apps).

eCommerce services.
Comprehensive manage of multisectoral companies with vertical modules for construction and agriculture companies.
Human Resources

Payrolls
Tracking working hours and holidays
Clocking in and out

Billing

Quotes and billing
Purchases
Clients
Project management

Integration with project management tools
Tools for the management of civil works projects

Machinery Resources

Agenda and machine parts
Meters
Cost control
Repair management
Revenues and Amortisations
Accounting

Financial
Analytics
Budgetary
Tax

Logistics

Monitoring
Planning
Reports
Delivery notes
Point-of-sale (POS) terminal

Sales receipts
Payment gateway
Integration of external devices

eCommerce

Integrated with billing
Mobile app available
Customisation to corporate image
+50
IMPLEMENTATIONS
More than 50 implementations in companies across multiple sectors
J2EE
JAVA TECHNOLOGY
Portable across platforms with absolute security and scalability
CLOUD
WEB APPLICATION
Allows for immediate deployment and access from anywhere